New Residents

This page provides information useful to those newly arrived to Forest Lake who may not be aware of our ways.
What's New:
Updated: June 12,2019
Current News:
Updated: June 12/2019
Recent Events:
Updated: December 6, 2013
Welcome!
So, you've moved to Forest Lake...
... and aren't quite sure what to expect. Well, no one expects the Spanish Inquisition, either. You will find that Forest Lake is peopled by a friendly, disparate lot who generally have a "live and let live" attitude towards their neighbors. In Forest Lake you'll find:
A very responsive Homeowners' Association Board which meets the second Tuesday of every month
in the Community Center at 7:30 p.m.

Periodic events organized for the enjoyment of the community.

A Community Center used for meetings and rented by residents for their affairs.

A group of the nicest folks you'll likely ever meet. People who are always ready and willing to lend a hand. Especially if said hand is needed to bend back a few beers.

An annual (that's right, once per year) Association assessment for is currently $200.00 which includes:


One family beach pass
One parking sticker for your car (additional stickers are $1.00 each)
Optional boat stickers (in addition to the state-mandated license) are $25.00 each (electric only) motorized boat. The cost is $5.00 without motor. There is a maximum of $100.00 per household.
Optional boat launch keys are $5.00


This money is used to maintain:

The lake (which is man-made and requires a great deal of up-keep)
The parks and softball diamond
The Community Center.


The annual dues are used to purchase liability insurance for all homeowners as the lake is viewed by actuaries as a hazard and all residents are equally responsible should tragedy strike.

Payment of your dues not only helps increase or maintain property values and Forest Lake's way of life by supporting the community as a whole, but additionally allows members to:


Attend all the fun FLCA sponsored events
Rent the Community Center
Use the parks and lake
Feel warm all over for being a part of such a vibrant community



A PDF of the community's by-laws is available from this site.

A PDF of the community's rules and regulations is also available from this site.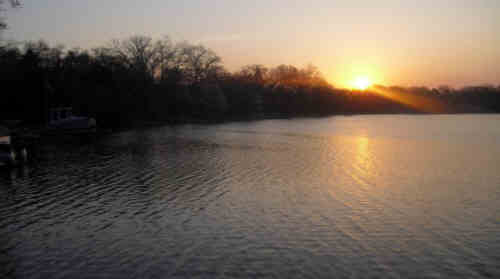 Welcome to the Forest Lake Community Association Website!