Our Lake
Forest Lake is a man-made impoundment with a surface area of 39.3 acres in unincorporated Ela Township. The lake was created in 1934 by dredging a wetland and flooding the surrounding area by damming the creek. On this page you will find reports, maps and other data related to the lake.
Announcements
Curlyleaf Pondweed abatement.
See this document for information describing the plan for curlyleaf pondweed abatement this year.
Curly Leaf Progress
A picture is worth a thousand words.
After a boom in the curlyleaf pondweed (CLPW) population on Forest Lake in 2012, the lake committee expected an even larger outbreak in 2013. The lake was planned to be treated with a herbicide called Fluridone on March 15th, but because of late ice-out, heavy rains, flooding, and some of the highest water levels the lake has seen in decades, the lake was finally treated on April 29th. Here are some pictures of the progress so far:
CLPW Surface Coverage on May 5th:
CLPW Surface Coverage on May 7th:
CLPW Surface Coverage on May 17th:
As you can see from the pictures, the treatment is working wonderfully. Fluridone is a slow acting herbicide, so it will be a few more weeks until the weeds are completely gone. When all is said and done, we expect to eliminate greater than 90% of this years population. And since this year's plants won't be making turions to sprout next year's crop, the 2014 CLPW population should be much less intense.
Unfortunately, the decomposing plant material can cause high phosphorous levels, and the the problems associated with them. We encourage anyone who can help remove the dying plants from the water to do so in whatever capacity possible. county. There is no other place in Lake County where dogs are allowed to run loose.

Also: the beaches are not ashtrays and your mommy's not coming behind you to pick up so whatever you bring into a park, you can certainly take with you.

Lake Reports
Forest Lake Improvement Committee (FLIC) Reports
2013 Lake Management Summary
2012 Lake Management Summary
2011 Lake Management Summary
2010 Lake Management Summary

2004 Lake Summary
2003 Lake Summary
Lake County Reports
2012 Lake Report
2011 Lake Report
2000 Lake Report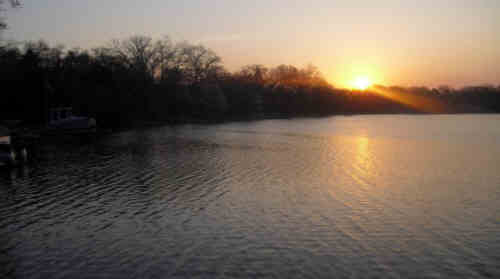 Welcome to the Forest Lake Community Association Website!